Hello, I'm Lulu!
I like to roar loudly, I'm super funny and like any lion, I love good food. But if you ask me where is left and where is right, I have to think long and hard.
Hello, I'm Polly!
You can recognise me by the fancy chain I always wear on my left foot. I'm also pretty clever and probably the coolest penguin at the South Pole.
The first journey takes Lulu to the South Pole, where he meets Polly. There they both decide to travel the world.
Icy Detour
Adventures for little world explorers. A children's and picture book from 2 years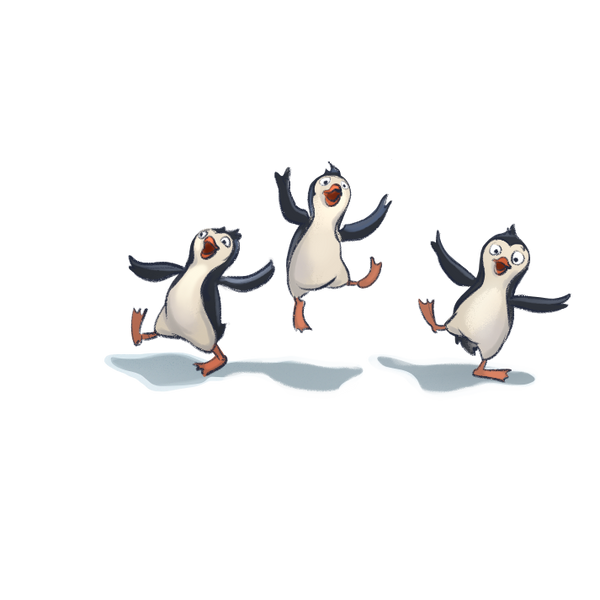 TRAVEL STORIES WITH LULU AND POLLY
Lulu and Polly are an unlikely pair: as a lion and a penguin, they couldn't be more different. Yet together they use their strengths to travel the world in all its beauty and grandeur, have adventures and learn something new every day. A children's book that shows friendship and diversity, is also suitable for young children and is one of the most exciting new releases of 2021.
About the book
Very soon there will be videos from Lulu & Polly here
The Lulu & Polly Children's Collection: Fashion for little adventurers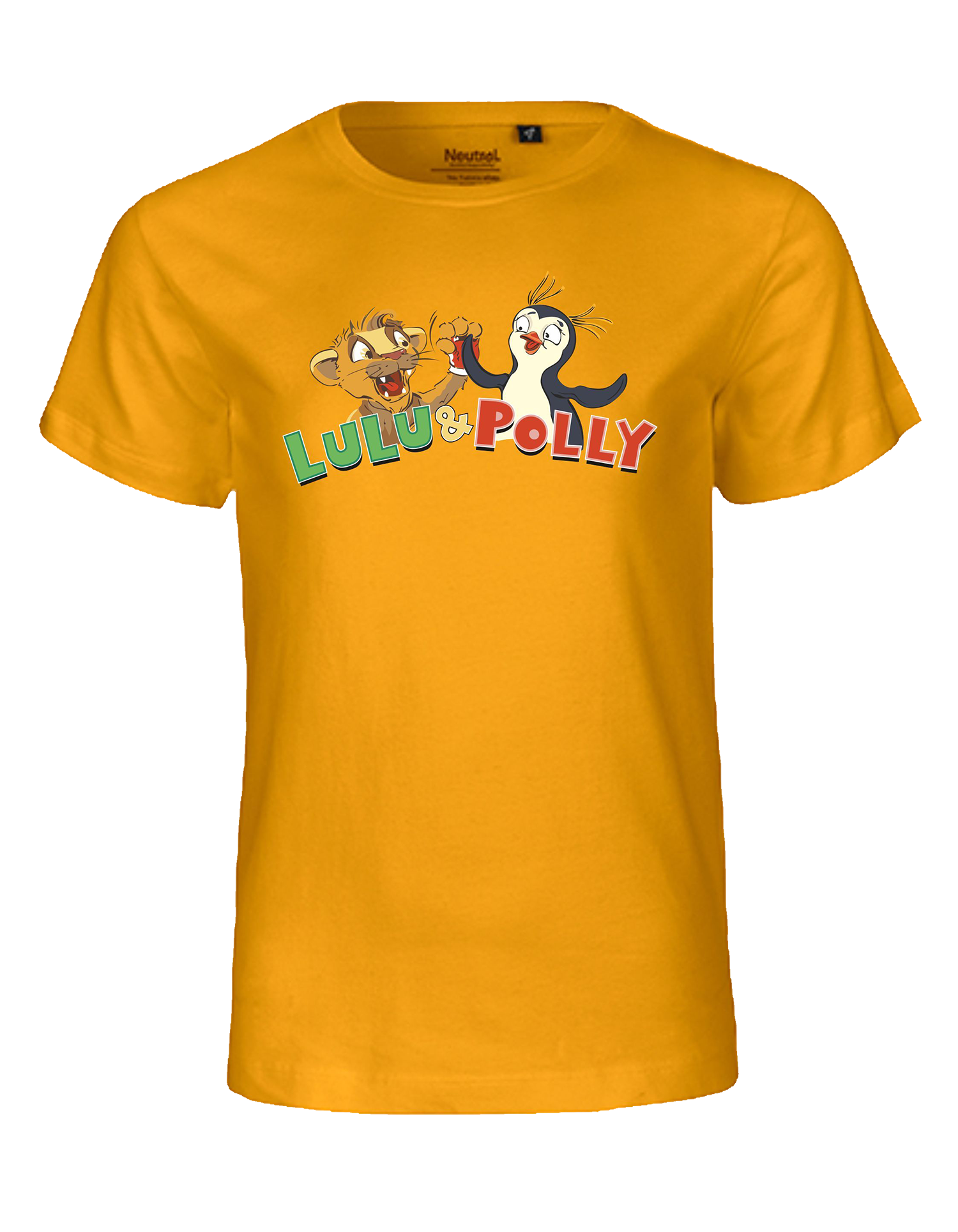 Lulu & Polly
T-shirts for cool kidz
Real Lulu & Polly fans don't just read the books, they also dress like their little heroes. Discover the T-shirts from the adventurer collection!
Discover T-shirts now

Lulu & Polly are two heroes who help children dealing with cultural diversity in adventure stories.

Both the books and the clothes are sustainably produced products. The paper is chlorine-free, the textiles are produced in fair labour from organic cotton.

All products can be returned easily and worry-free. Returns are not disposed of, but are processed for use outside the online shop.